Pellet boiler Pellematic Compact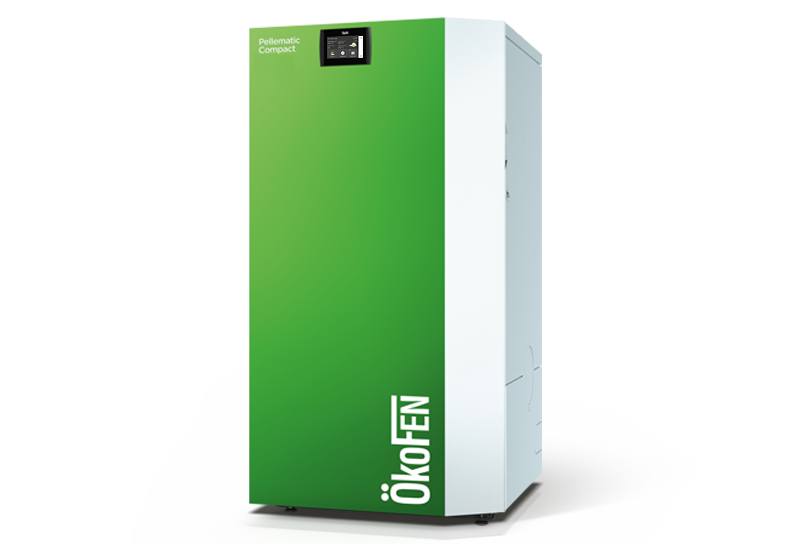 The name speaks for itself: With a footprint of only 0.5 square metres, the Pellematic Compact finds space in the smallest boiler or utility room.
As one of the most compact pellet boilers on the market – measuring 72 x 73 cm – the Pellematic Compact excels with the option of wall or corner positioning.
Minimum boiler, maximum output
The experience of specialists from over 20 years of pellet heating technology flowed into the development of this innovative model range. The Pellematic Compact offers the highest convenience levels of a pellet heating system. Cleaning, ash removal and ignition all work fully automatically, reliably and extremely quietly. Ash only needs to be emptied twice a year.
Additional networking of the Pellematic Compact increases ease of use. Processing of online weather data provides you with even greater efficiency and allows you to operate the pellet heating system remotely.


The new generation for the lower output range
Not only does the name speak for itself with the Pellematic Compact. Alongside its extremely space-saving design, it comes in power ratings of 10, 12, 14, 16 and 18 kW, making it suitable for practically every single-family dwelling.
The intelligent arrangement of all input and output connections allows the Pellematic Compact to be positioned in a corner or flush with the wall. Furthermore, the boiler can be brought into the building by stair climber or hand truck through particularly narrow doorways only 66 cm wide. For even smaller passageways, the casing can be detached in a few simple steps. This simplifies planning and also allows installation in small boiler or utility rooms.
Thanks to ÖkoFEN's Efficient Combustion Control (ECC) technology, efficiency levels of up to 96.7 percent can be achieved. Thanks to a specially developed heat exchanger, the Pellematic Compact can also be operated with low flue gas temperatures of up to 70 °C, which ensures additional heating cost savings.
For cost-conscious converters and newcomers, the compact boiler type is also available with a separate 180 kg hopper for manual filling.
Get more information about conventional technology
The benefits of the Pellematic Compact at a glance
The technical refinements of the Pellematic Compact
The Pellematic Compact offers the following features:
Efficient Combustion Control technology
comprising a multi-segment burner plate, negative draft control and combustion chamber sensor ensures low emissions, constantly high efficiency and optimum adaptation of heating output to the building's requirements.
Pelletronic Touch programming unit for intuitive operation
with touchscreen display and self-explanatory graphics.
Integrated comfort ash box
optimised for long emptying intervals and easy operation. With automatic notification when the box is full.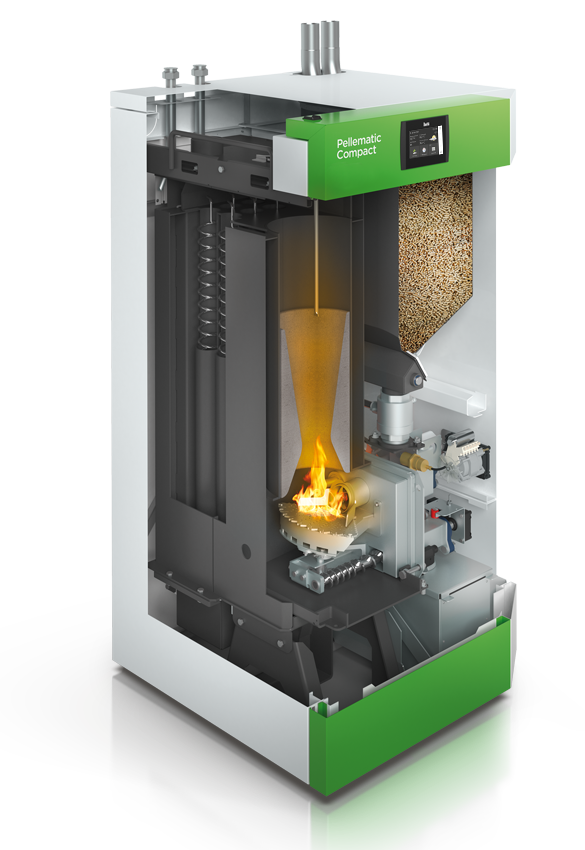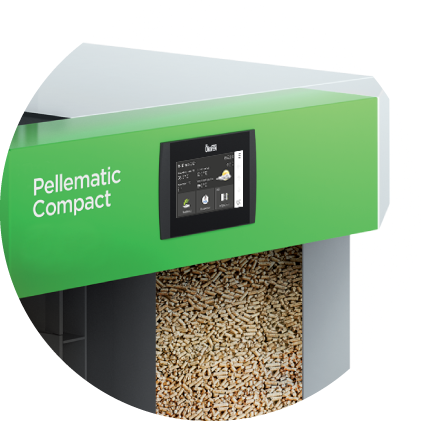 Operation using Pelletronic Touch
for intuitive heating control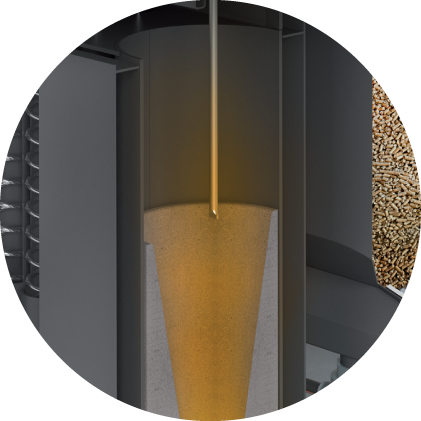 Combustion chamber sensor
for automatic fuel detection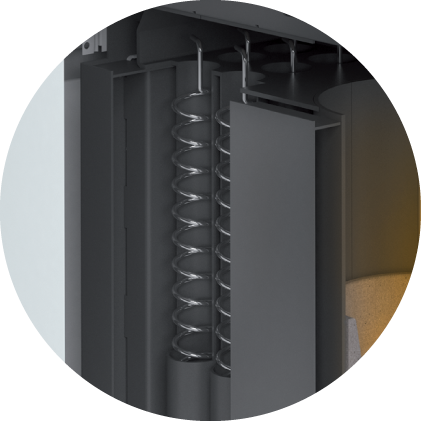 Fully automatic heat exchanger cleaning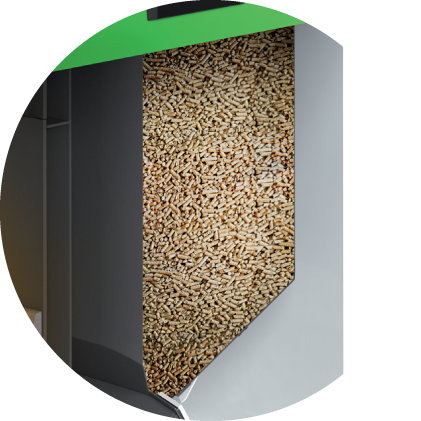 Pellet hopper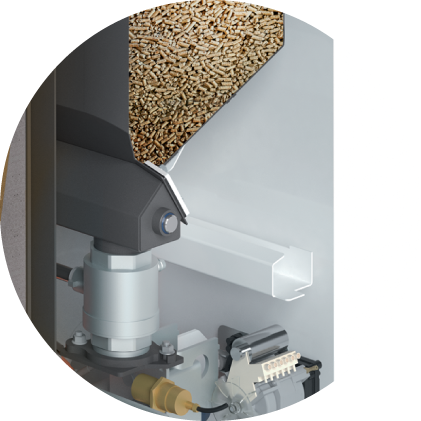 Negative draft control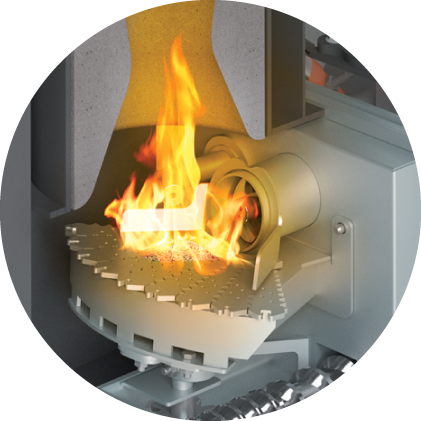 Electronic ignition with glow rod
without hot air fan and with power consumption of only 250 W for a few minutes per ignition operation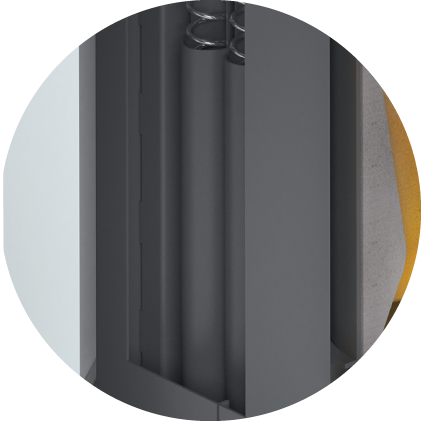 Heat exchanger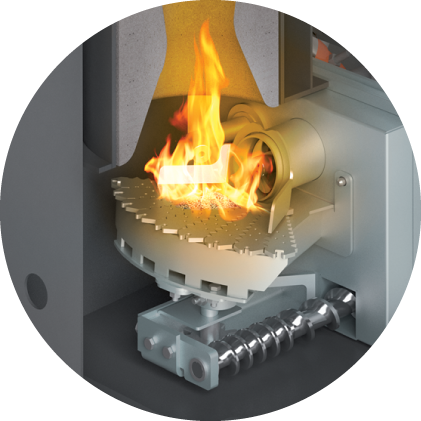 Multi-segment burner plate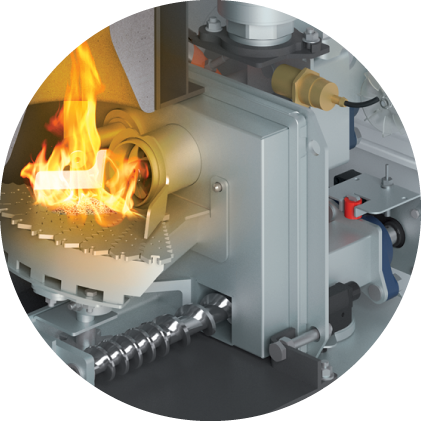 Pellet burner
Integrated ash box
optimised for long emptying intervals and easy to operate. With automatic notification when the box is full.
Contact your ÖkoFEN Partner
Installation examples
(Click on the image to enlarge)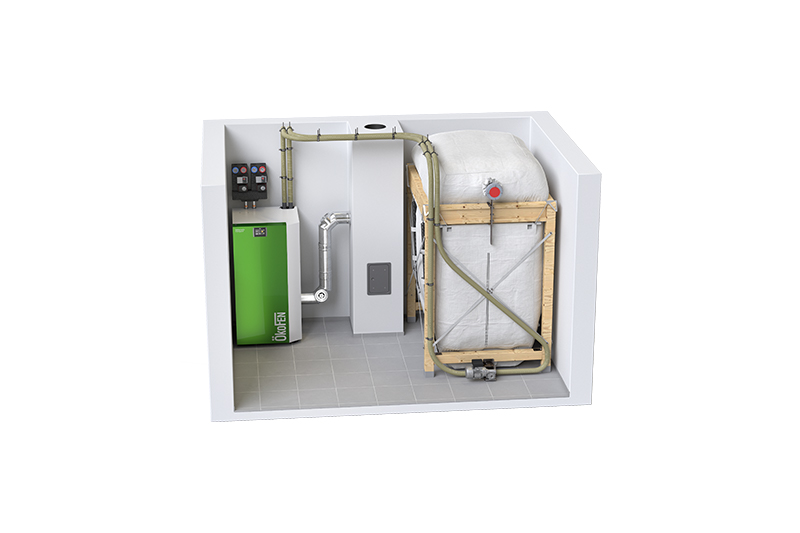 Pellematic Compact with vacuum filling from Flexilo storage tank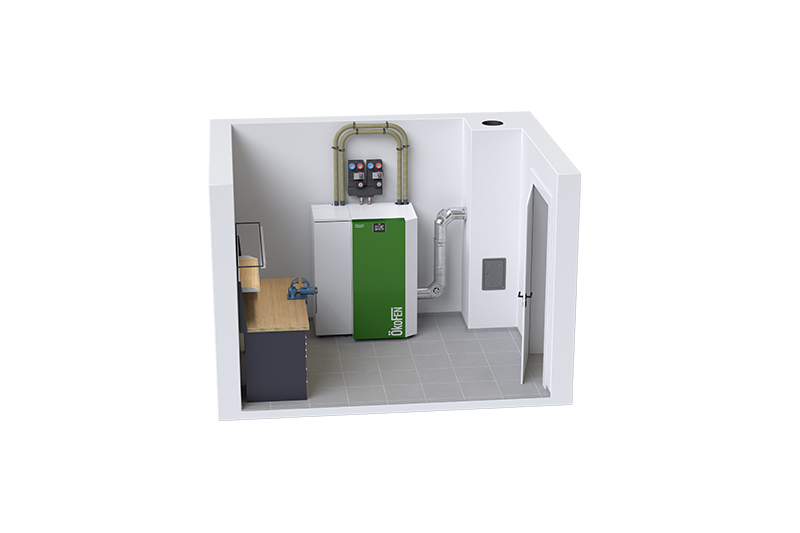 Pellematic Compact with manual filling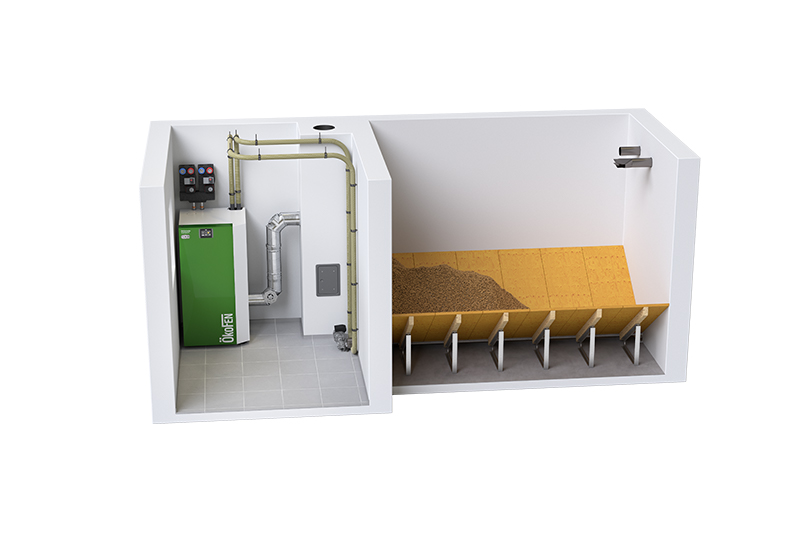 Pellematic Compact with vacuum filling from storage room
Reference project installation pellematic compact
Reference project installation pellematic compact
Functionality of a pellet heating system