The flexible heating variant for outdoor installation ÖkoFEN heating centre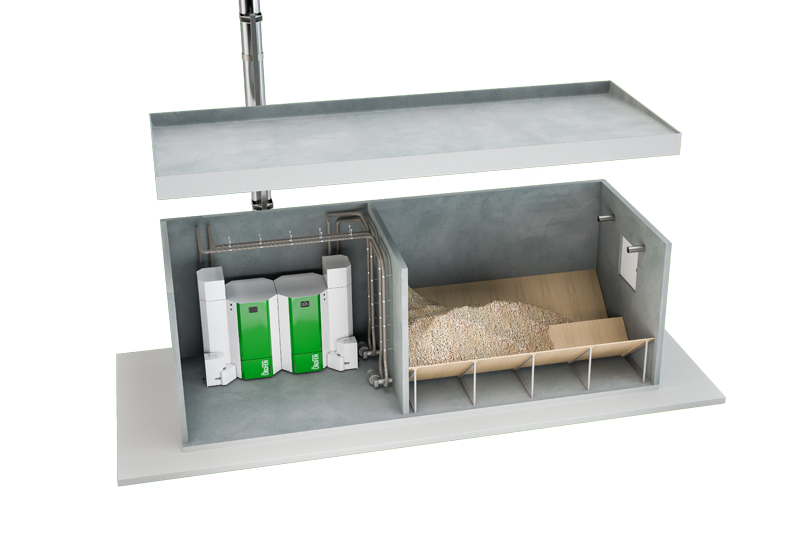 If there is no space in the building for a heating system or pellet store or the existing boiler and storage rooms need to be used for other purposes, then the heating centre proves to be the ideal solution. No building conversion work is required.
External heating centre with boiler and storage room
The pellet boiler and storage equipment plus – if required – >> buffer cylinder and >> solar collectors are installed by your specialist heating company on site in the ready-made container made of concrete.
Mobile and compact heating centres
The heating centre is available for outputs ranging from 10 to 512 kW. Thanks to the flexible equipment options, it can be adapted precisely to meet your requirements.
More space in the outbuilding thanks to outdoor installation
No conversion work in the building
Robust concrete construction with high fire safety
Cost-effective thanks to prefabricated design
Individual interior fittings to meet your needs
Power ratings from 10 to 512 kW
The benefits of the heating centre at a glance
Contact your ÖkoFEN Partner
The technical refinements of the heating centre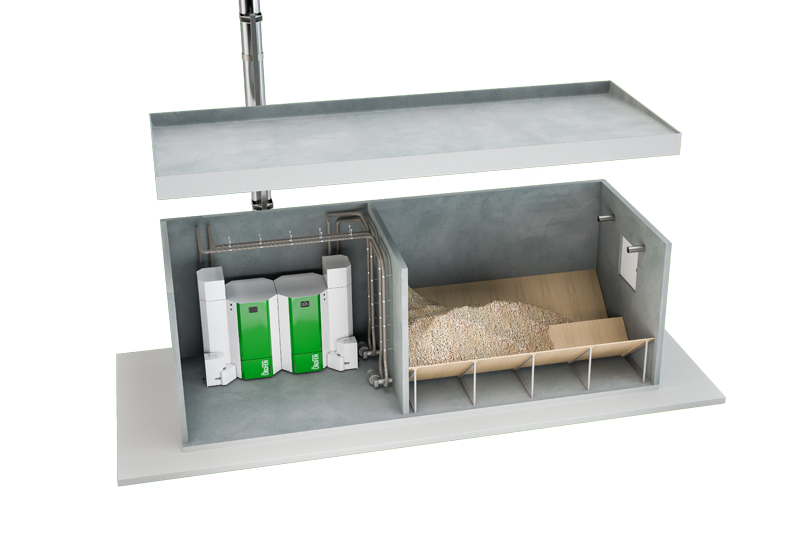 Roof coating
with drainage via fascia – 3 coats, integrated gutter
including all required cutouts and break-throughs
for filling, delivery auger, chimney connection, ventilation facilities, connection to the transmission line, etc.
Fire protection class REI90 (F90)
with all-round wall reinforcement, wall thickness 10 cm
including exterior rendering (white)
and interior paintwork
Pellematic pellet boiler
Single connection or in a cascade of up to 4 boilers, depending on required total output, installed on site by specialist heating company
Pellet store with storage tank or storage room with sloping floor
individually adaptable, installed on site by specialist heating company
Reinforced floor
for loads up to 500 kg/m2, smooth finish
2 strip foundations
constructed on site