Pelletronic Touch heating controller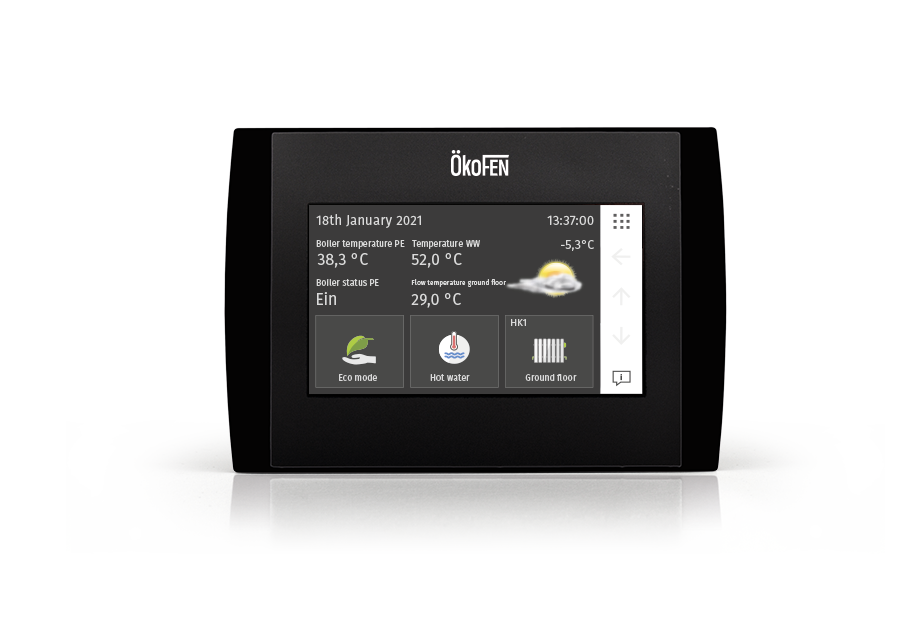 Online and intuitive
The innovative heating controller organises the entire energy system fully automatically, without any manual input. And if you do need to make adjustments, you can conveniently access the heating from anywhere via app on your smartphone, tablet or PC.
Modern and convenient heating control
With an optimally coordinated system characterised by ease of use, ÖkoFEN has set the standard with its development of the Pelletronic Touch. This innovative heating controller organises your entire energy system. It also has a modern touchscreen control panel. The clear colour display facilitates intuitive navigation. You can very easily define how you want to distribute the heat in your home.
The heating controller that thinks for itself
With Pelletronic Touch, the myPelletronic app and online weather data evaluation, users have even more energy-saving options. And best of all: you can also control the Pelletronic Touch via the internet from a smartphone, tablet or PC. Any time, anywhere.
Intelligent technology, simple control
Online weather data: Regulates the heating system based on the weather forecast
myPelletronic app: Incredibly simple operation away from home as well, with automatic energy saving mode
WLAN function: No need for wiring in the boiler room
The benefits of the Pelletronic Touch at a glance
ÖkoFEN Touch-DEMO
Modern and comfortable heating control at the highest level.
Pelletronic Touch in the Smart Home
The heating can be conveniently controlled via our myPelletronic app. You can also integrate your ÖkoFEN pellet heating system into almost any home management system, such as your Loxone home control or KNX control systems. Communication takes place via the MOD-BUS TCP-IP. Information on integrating your pellet boiler into a Loxone home control system can be found here. If you would like to connect your heating system to a KNX control system, you can certainly obtain the required converter from your KNX partner. You can find more information about Smart Home & pellet heating here.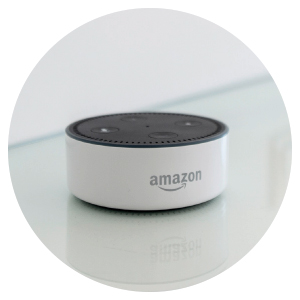 ÖkoFEN boilers can be controlled via Alexa

"Alexa, increase the room temperature by 1 degree!" - Using voice control or an app, operating the pellet heating system is child's play. The intelligent control system will also learn in the future: Pelletronic Touch adjusts to your usage habits and automatically adjusts the heating.
The technical refinements of the Pelletronic Touch
The Pelletronic Touch enables energy management of the entire heating system via one controller.
Schematic representation. Other installation variants are also possible and offered on an individual basis.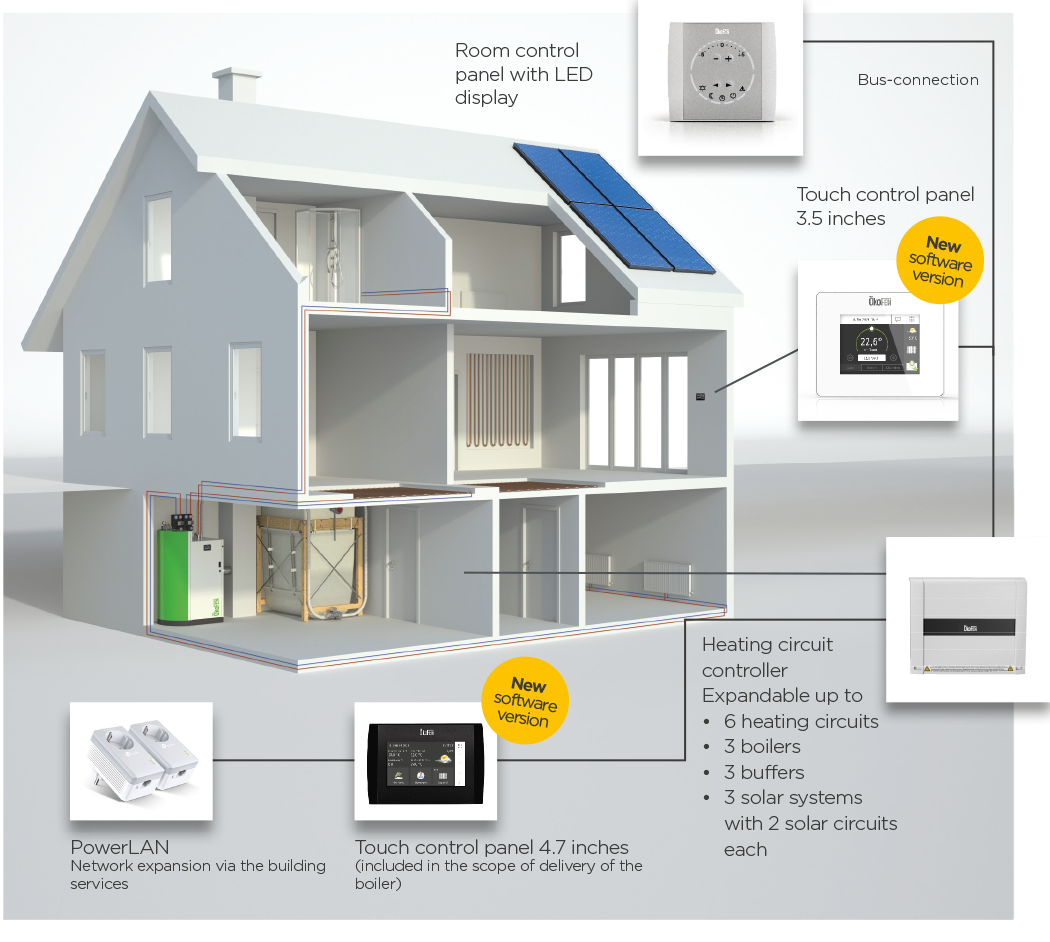 Excerpt from the technical data
Easy operation with the touch display
Network connection for internet access as standard
Influence of online live weather data of the location: controls the heating according to the weather forecast
myPelletronic app: menu navigation identical to the heating control panel
Convenient remote control and monitoring via internet
E-mail notification in case of full ash box or malfunction
Virtual customer service
Individual naming of heating circuits
Modbus interface
Cascade control for multi-boiler systems
Control of up to 6 heating circuits, 3 hot water boilers, 3 buffer storage tanks and 3 solar systems
Solar yield measurement included
Contact your ÖkoFEN Partner