More space in your cellar with the outdoor tank
The Flexilo Outdoor outdoor tank makes it possible to store pellets outdoors all year round and thus easily solves space problems when storing pellets.
Inside, a Flexilo fabric tank stores pellets in a space-saving way, protected from moisture and at the same time cost-effective.
On the outside, a waterproof and UV-resistant foil protects the entire construction. The kit comes with a base plate.
Advantages of the ÖkoFEN fabric tank for outdoor installation: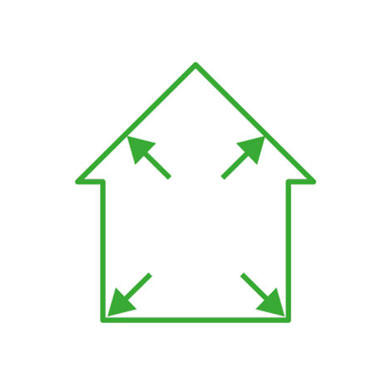 More space in the building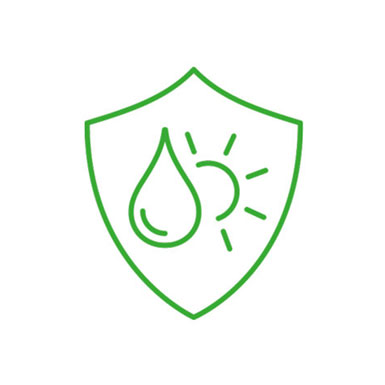 Waterproof & UV-resistant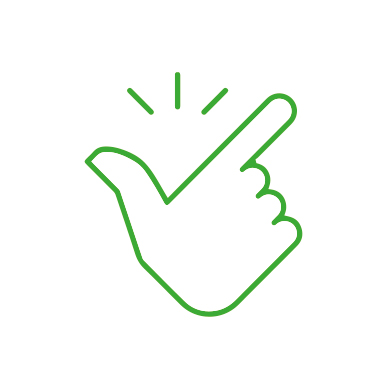 Simple assembly without foundation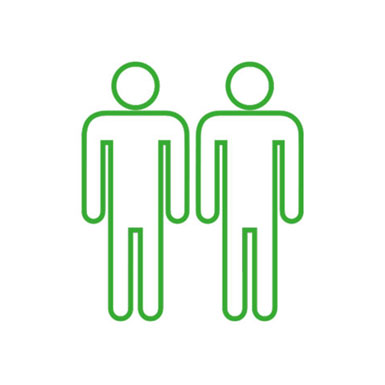 Highlights des neuen Flexilo Outdoor Außentanks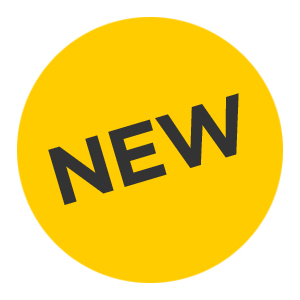 No loss of space in the building
No foundation necessary (only 10 cm ballast subsoil required)
Stable construction
Simple construction
Waterproof
Temperature, weather & UV resistant
Building permit only necessary in exceptional cases

The total assembly time of the outdoor pellet tank, with 2 people, is 5-7 hours. With metal or wooden exterior cladding, this is correspondingly somewhat longer.
Examples of the installation of the external tank
(Please click on the image to enlarge)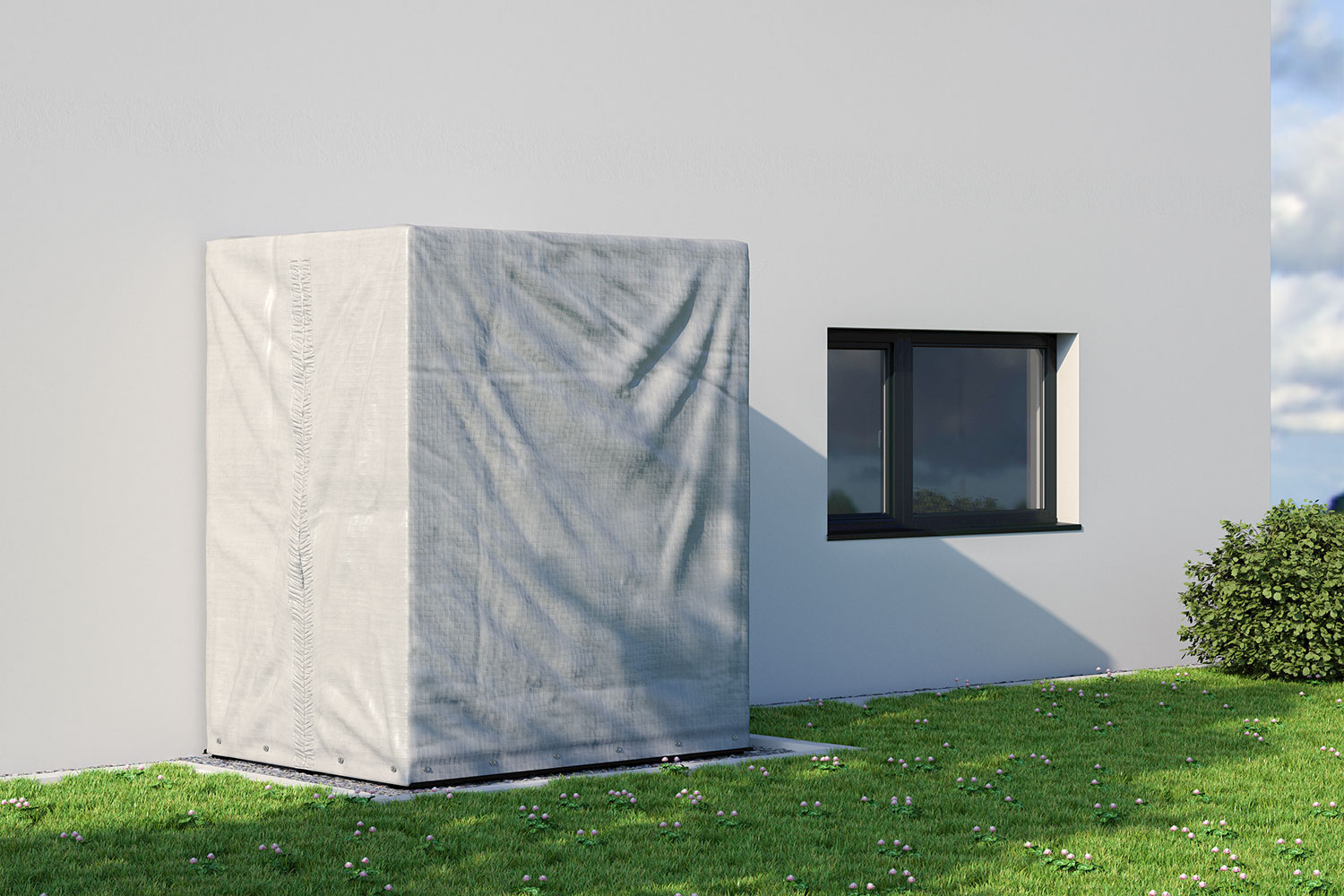 Standard version with cover foil - Do-It-Yourself-ready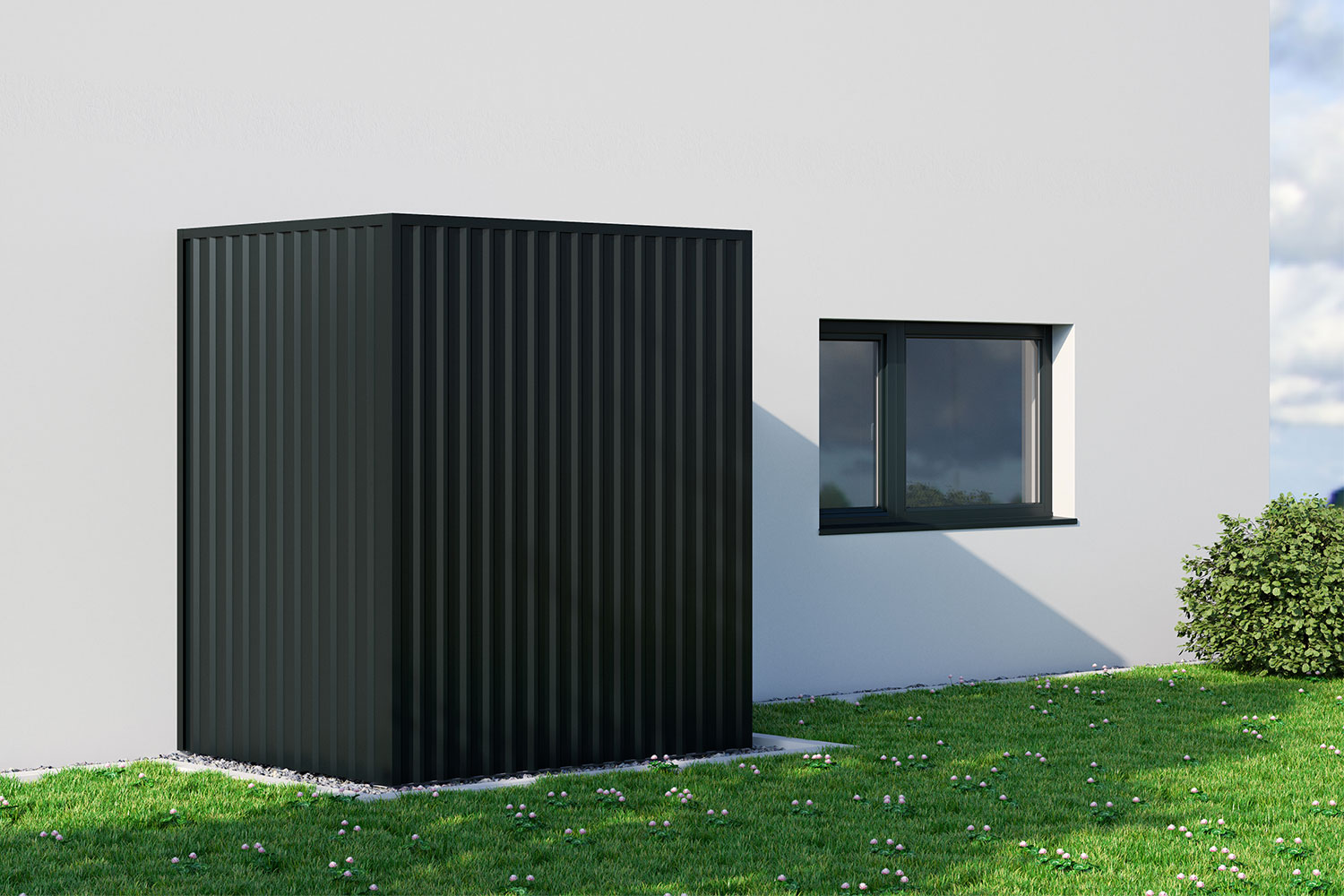 Example: Do-it-Yourself metal facade
Example: Do-it-Yourself wooden façade
Scope of delivery of the fabric tank for outdoor installation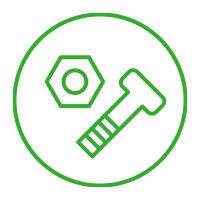 The kit includes:
Flexilo Compact fabric tank (KGT1814) - capacity 2.7-3.3t tonnes
Sturdy metal base plate
Wooden frame construction
Waterproof and UV-resistant foil with zips
Fastening parts (fastening eyelets, connection flange, etc.).
The outdoor pellet tank is delivered to your home as a kit. 
External dimensions of the outer tank
The external dimensions are L x W x H: 225 cm x 161 cm x 265 cm.
What preparatory work is necessary for the installation of an outdoor tank?
The installation area (+30 cm eaves strip on each side) must be levelled with at least 10 cm of ballast.
Required gravel area: 290 cm x 220 cm
For the pellet transport hoses, a wall duct to the boiler room as well as continuous UV protection is required (e.g. HT pipe). 
Additional recommendation for preparatory work: 7 pieces concrete slabs 40x40x4cm to facilitate the construction.
Flexible installation of the fabric tank thanks to our vacuum suction system.
The vacuum suction system enables flexible installation of the boiler and pellet store. The pellets are reliably transported from the pellet tank to the heating system. The Flexilo fabric tank can be placed in the boiler room or in another room at a greater distance (max. 20 m) from the boiler or outside the building.
The technical refinements of the Flexilo Outdoor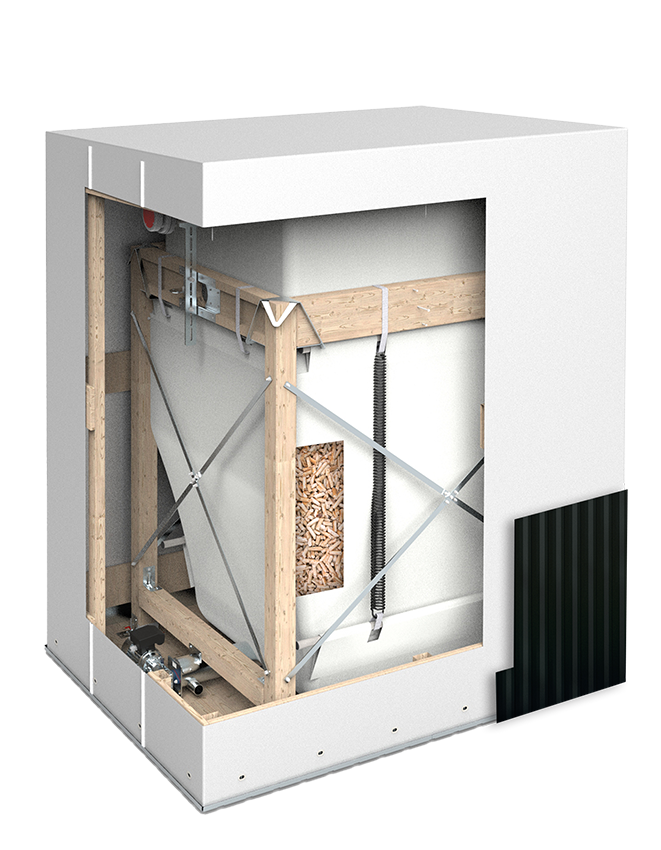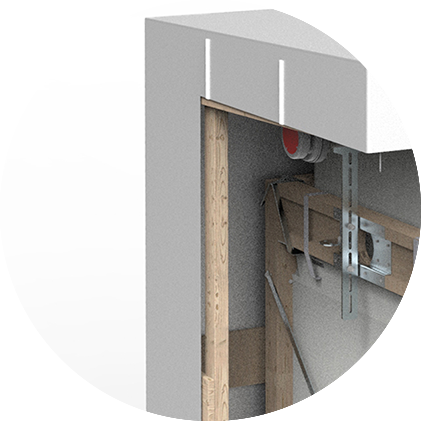 Sturdy wooden frame construction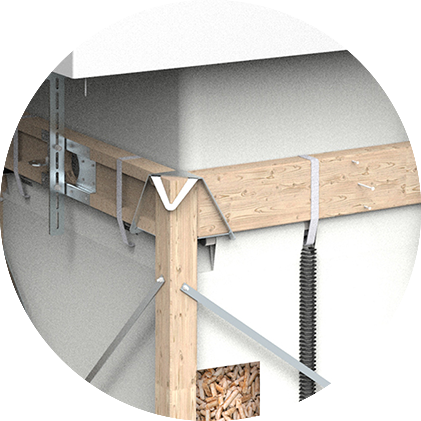 Flexilo Compact fabric tank (KGT1814)
Capacity 2.7-3.3 tons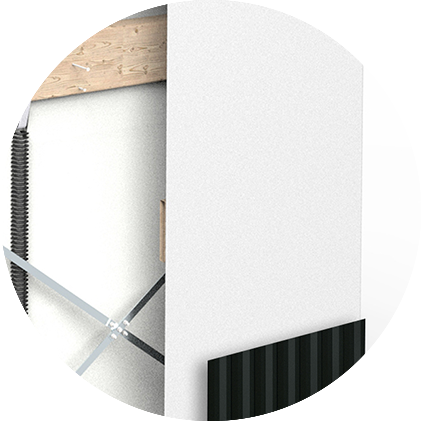 Waterproof and UV-resistant film
(light grey)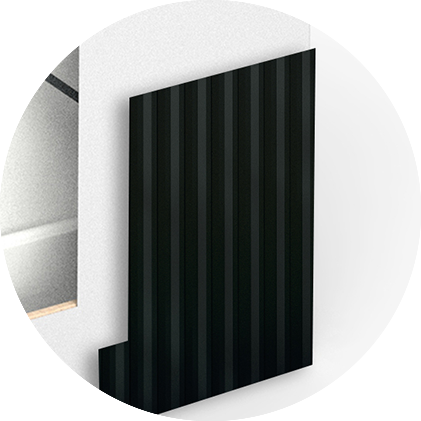 Optional: with 3-sided trapezoidal sheet metal facade
with hook-in door, powder-coated, colour anthracite (RAL 7016)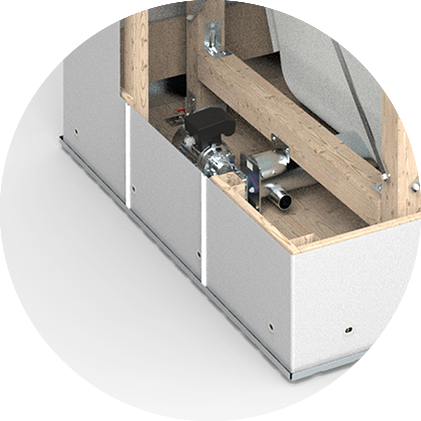 2 zips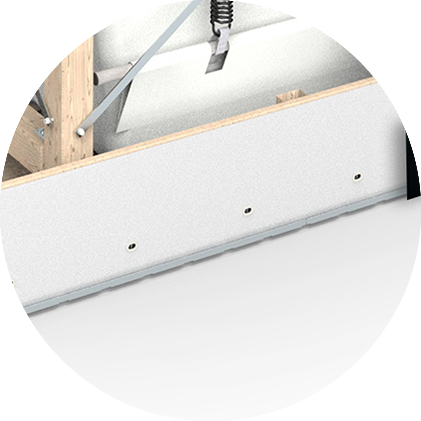 Fixing lugs
Attachment of foil to base plate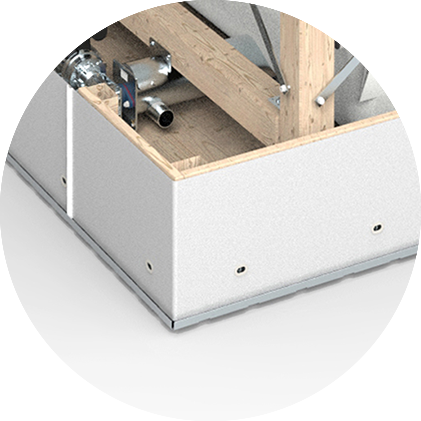 Stable base plate