Flexilo pellet storage tanks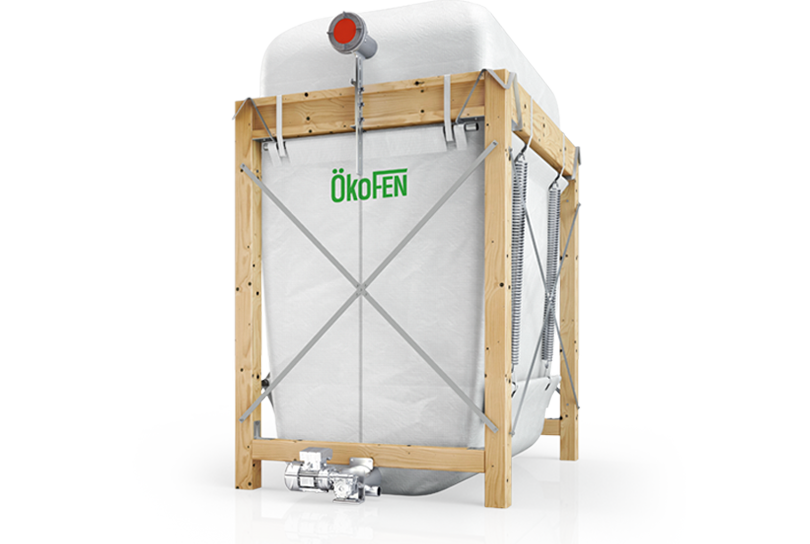 With a Flexilo storage tank, your pellets are stored compactly, protected from moisture and also cost-effectively. You can specify the installation location. There's no need for a separate storage room. We can offer you the right version to meet your specific space and pellet requirements.
Pellet silos for all requirements
ÖkoFEN supplies a range of Flexilo storage silos in various sizes. You can choose from a range of pellet tanks in many different sizes, with storage capacity ranging from 499 kg to 12 tonnes.
Flexilo Compact pellet silo with unbeatable storage capacity
The Flexilo Compact storage tank offers 60% more capacity than a conventional pellet storage tank of the same size. Even with a ceiling height of only two metres, you can store up to 8.6 tonnes of pellets. An integral auger for transporting wood pellets to the pellet boiler and the tried-and-tested extension spring system for flexible sloping floors allow the silo to be emptied completely.
Online product advisor
Space aplenty for plenty of pellets. Available in many different sizes from 499 kg to 12 tonnes.
Now
even
bigger
-
storage
in
XXL
Store
up
to
12
tonnes
of
pellets
With the new KGT3626 pellet fabric tank, even larger quantities of pellets can now be stored - without the need for a separate storage room. With a storage capacity of up to 12 tonnes, it is the largest model of its kind and brings with it all the advantages of storage in a clean & closed fabric tank.
Space

-

saving

storage

in

as

little

space

as

possible

Pellets

are

protected

from

moisture

-

even

in

a

damp

cellar

Maximum

storage

capacity

even

in

low

rooms

No

sloping

floor

necessary

Complete

emptying

of

the

tank

Easy

refilling

Modern

wood

look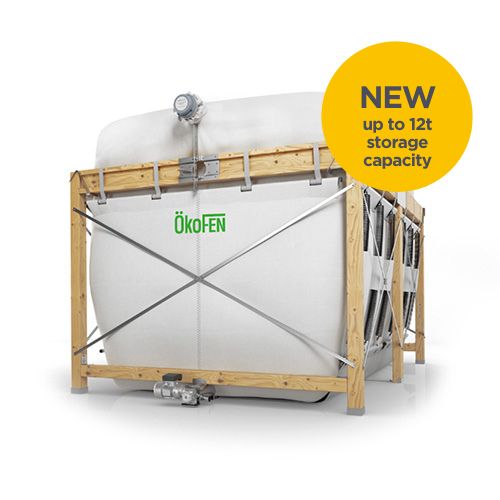 Flexilo Compact - filling quantities for room heights from 185 to 240 cm



ÖkoFEN storage tanks create space. The key technical requirements at a glance.
Other planning aids
Contact your ÖkoFEN Partner
Flexible & individual pellet transport