Pellematic Condens_e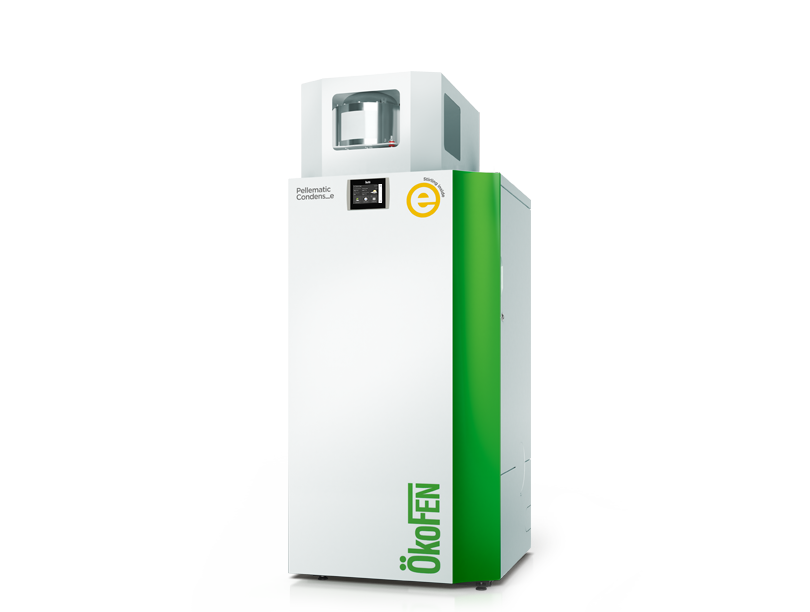 The power-generating pellet boiler for single-family dwellings
Heat with pellets while generating electricity
Power-producing pellet heating has a wide variety of uses. Be it in a family home or company, there are many application areas. The power-generating heating system promises the following benefits:
Greater independence from local energy suppliers
CO2-neutral operation thanks to use of wood pellets
Regional value creation through utilisation of wood waste and avoidance of energy imports
No heat losses such as those in a central power station
No line losses because power generated in-house
The basis for power-producing pellet heating is the Pellematic Condens, one of the most efficient pellet boilers with condensing technology. This is supplemented with a Stirling engine for electricity generation.
Pioneering Condens condensing technology helps achieve an efficiency of 107.3%* combined with minimum emissions. Due to the compact boiler technology with integrated Stirling engine, the Pellematic Condens_e only requires a room height of 2.15 m and it leads the way in terms of efficiency and space savings.
As usual, the Pellematic Condens_e provides the required comforting heat for domestic hot water and central heating, which is stored in a buffer cylinder. This allows the system running times to be adjusted individually and on-site consumption of the electricity generated on site to be increased.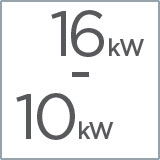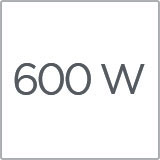 Online product advisor
Projects already implemented
This map shows you the location of all reference systems that have been installed and commissioned to date. Those marked in yellow are power-generating pellet heating systems, while those marked in green represent pellet heating systems with eReady pack. These customers retain the option of retrofitting the Stirling engine for electricity generation at a later date.
This overview clearly shows that many people in Europe already count on sustainable heat and self-generated electricity and are striving for greater energy freedom.
More about the myEnergy365 concept
The benefits of the Pellematic Condens_e at a glance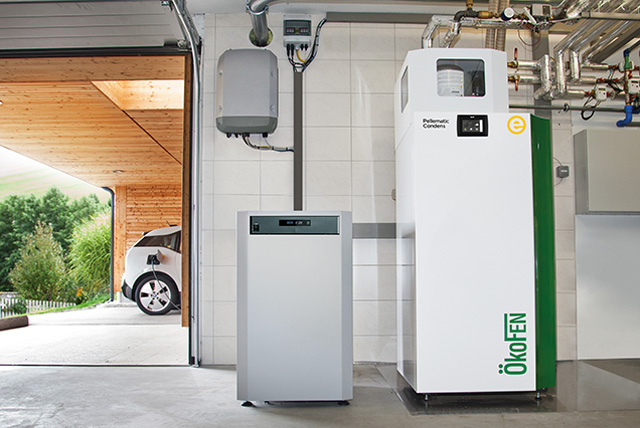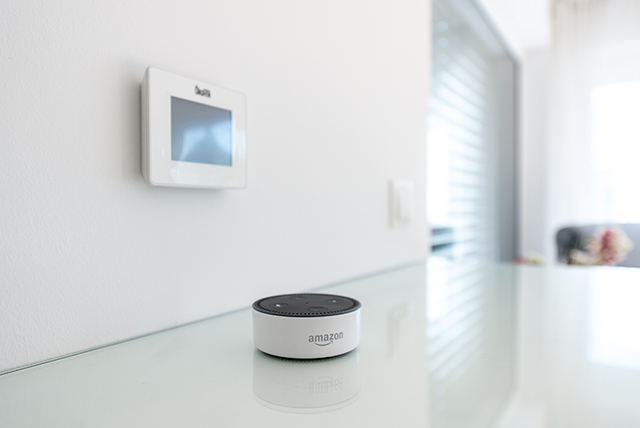 The technical refinements of the Pellematic Condens_e.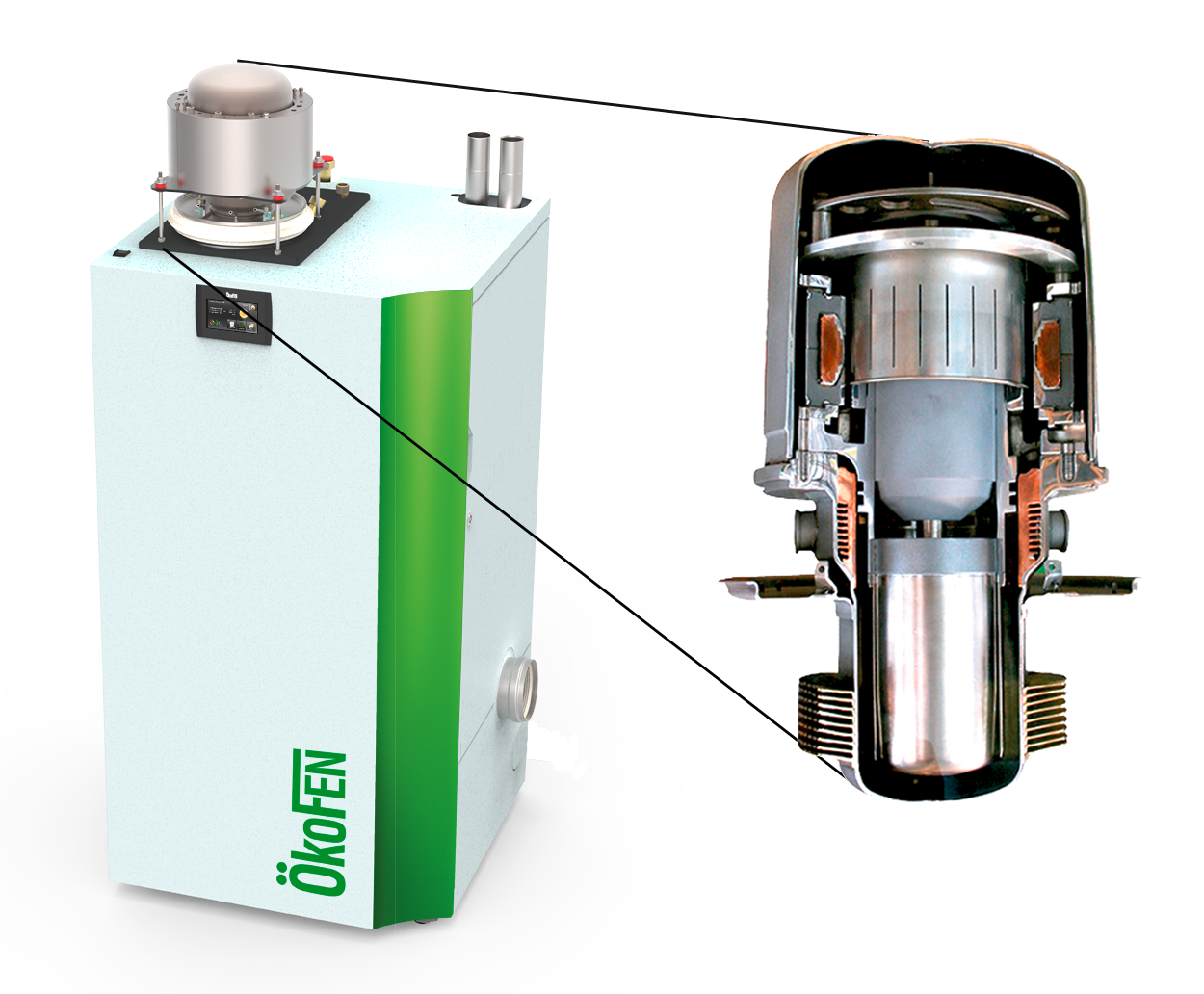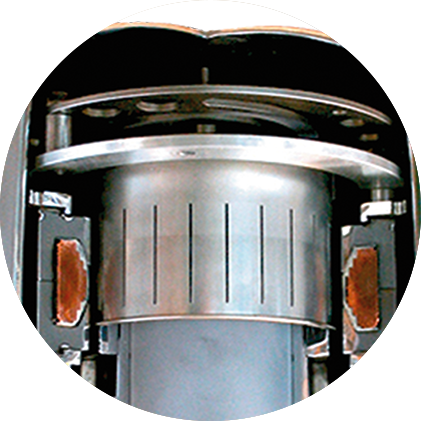 Spring
ensures that the power piston moves back down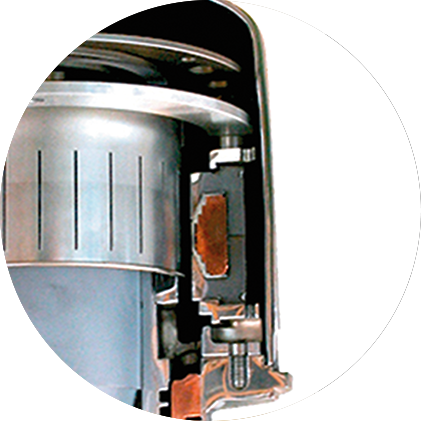 Copper coil
interacts with the magnetic strip to provide for electricity generation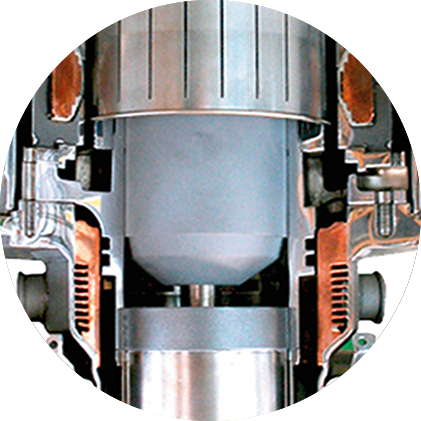 Power piston with magnetic strip
Moves up and down through the copper coil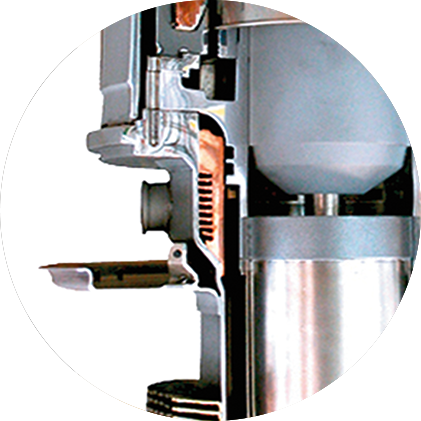 Water-cooled area
cooled by 'cold' return water at approx. 40 degrees from the heating system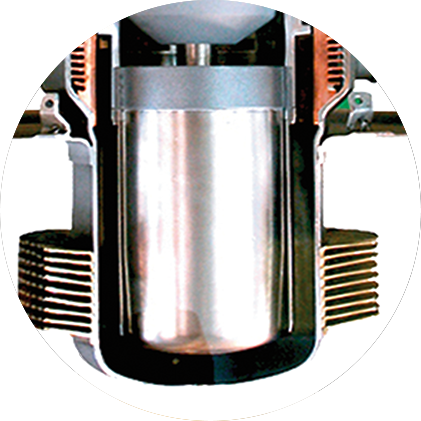 Displacer piston
moves the helium between the hot and cold areas in the engine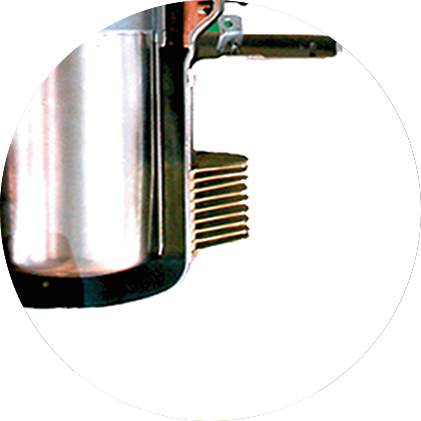 Heat exchanger
for optimum transition of the flue gas temperature to the inside of the Stirling engine