Store pellets cleverly Pellet storage room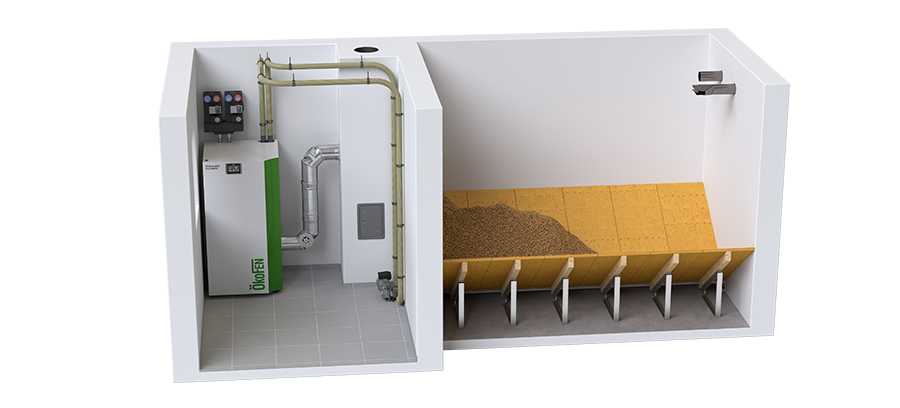 The optimum means of storing pellets depends on the space you have available. ÖkoFEN has a great deal of expertise in this area and a wide selection of individual storage solutions. If no separate room is available or the available rooms are damp, then a >> storage tank is the optimum solution for storing your pellets.
Pellet stores for all requirements
Alongside traditional storage rooms, ÖkoFEN also offers flexible storage solutions in the form of >> pellet storage tanks or >> complete solutions for outdoor installation.
Advice on the correct means of pellet storage
From planning through to the correct sizing of your storage room, from the equipment through to the automatic system for conveying wood pellets to the pellet boiler – we are happy to advise you.
Planning aids
Systematic storage and pellet transport
A year's supply of wood pellets for a detached house only requires an area of approx. 4 m². Find out more about storage here.
Contact your ÖkoFEN Partner
Notes regarding pellet storage
Direct contact with water must be avoided. Moisture causes pellets to swell up, making them unusable. However, normal humidity levels, such as those occurring in rooms throughout the year due to the weather, do not adversely affect the pellet quality.
Other planning aids
Flexible & individual pellet transport