From pioneer to Europe's specialist in pellet heating
The beginnings of the pellet heating specialist
ÖkoFEN was founded in1989 by engineer Herbert Ortner. Ecological research and development in the field of small-scale biomass systems was and still is our calling today. It is also reflected in our company name. The driving force behind the company's founding was the situation in the 1980s – the period after the first oil crisis. Herbert Ortner could not understand why billions were being spent on heating oil when the CO2-neutral fuel, wood, was right there on the doorstep. These were the natal hours of our passion for biomass heating systems, powered firstly by wood chips.
Production began in a cowshed belonging to Herbert Ortner's parents-in-law. Back then the team was very small – Herbert Ortner, his wife and two employees who still work at ÖkoFEN today. Herbert was salesman. installer, customer service engineer and managing director all in one. Many people scoffed: "Ortner must be bonkers, working in a cowshed, welding heaters together." But slowly, step by step, the company grew.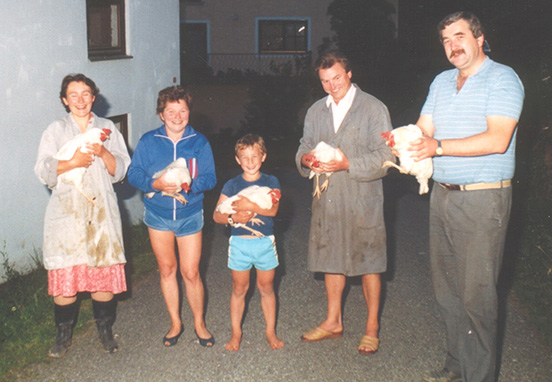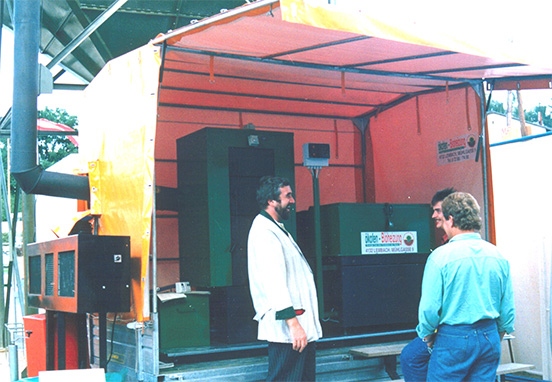 It soon became clear that wood chips are only really suitable as a fuel for the agricultural sector or for larger systems. Consequently ÖkoFEN began searching for a practical solution for the family home. Wood pellets appeared to be very well-suited in this case, because they are a free-flowing, standardised fuel that also has a higher energy density than wood chips.
Following intensive development work, we succeeded in presenting the first automatic pellet boiler only a few years later in 1994. After pellets became available for the first time in Austria in 1996, we at ÖkoFEN were the first manufacturer to present a type-approved pellet boiler – the Pellematic – to the public in January 1997. This pioneering achievement attracted a great deal of attention and marked the beginning of rapid market development.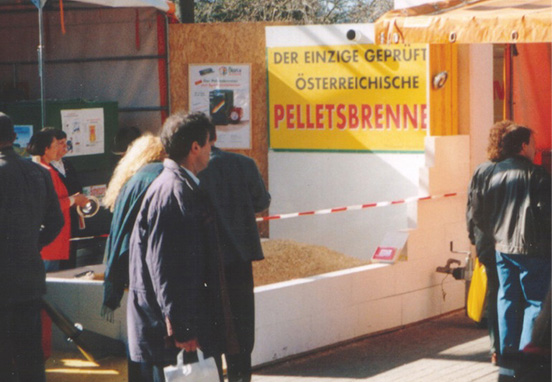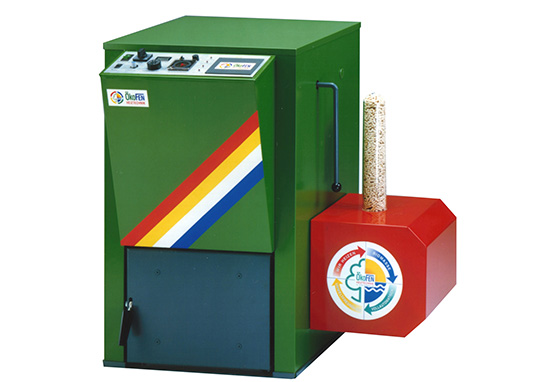 In the beginning, it was primarily pioneers who installed a pellet boiler, seeing as the fuel was some 20 percent more expensive than heating oil at the time. Furthermore, the investment costs were much higher than those for an oil boiler. These first customers were impressed and even prepared to accept one or two teething troubles. With the help of these customers, we succeeded in continuously refining the pellet boiler. This made it possible to develop a high-tech product to meet all the requirements made of a modern heating system today. Annual production of pellet boilers reached 1000 as soon as the year 2000 and more than 2000 in 2003. By 2018, some 80,000 pellet boilers had been produced and delivered to satisfied customers all over the world. 30 years after the company foundation, we have a modern production facility and around 400 employees worldwide.