A year's supply of wood pellets for a detached house only occupies an area of approx. 4 m². As well as the space savings, storage of the little wood pressings also offers many other benefits:
Storage tank
The storage tank is quick and easy to install, cost-effective and dust-tight. Furthermore, the fabric is permeable to air, which makes the tank the perfect storage option for pellets. If it is protected from sun and rain, it can even be sited outside the building. Moreover, innovative storage tanks have 60 percent more storage capacity for the same space requirement.
Pellets are delivered by tanker, from which the pellets are blown into the storage room or tank by compressed air. In contrast to oil, pellets cause no unpleasant smells and are stored cleanly with accustomed convenience.
More about storage tanks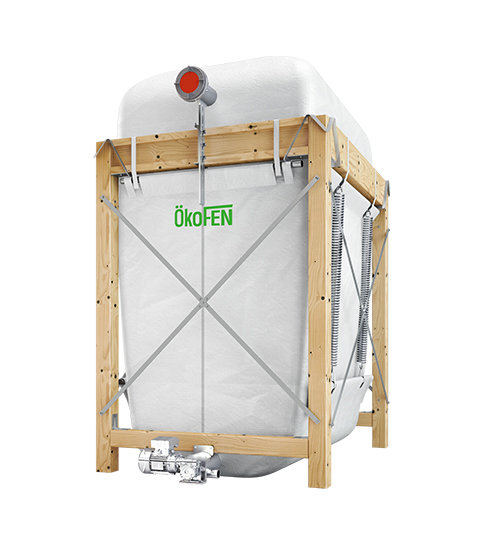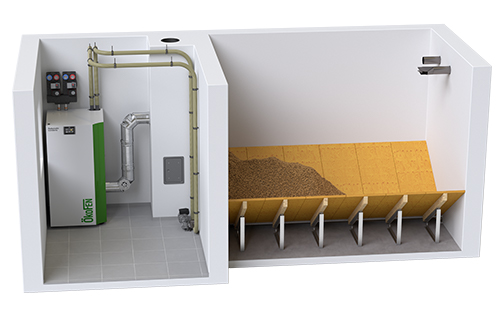 Pellet storage room
In the case of a separate pellet storage room, a smooth sloping floor with a minimum inclination of 45 degrees must always be installed. If no sloping floor is provided, the inclination is too shallow or the surface too rough, then pellets can become stuck. Not only the pellets themselves need to be high quality, but also the equipment and design of the storage room. The walls, floor and ceiling of the store must therefore be absolutely dry, as otherwise the wood pellets could swell up and fall apart.
More about storage rooms