22.03.2021
Top customer satisfaction rating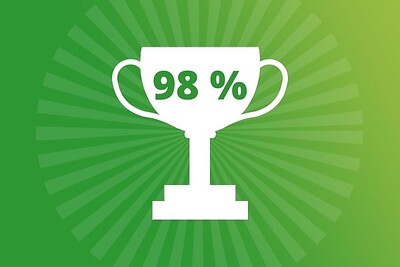 More and more people are turning to ÖkoFEN and thus to climate-friendly and sustainable heating.
ÖkoFEN has been the innovation engine of the pellet industry since 1997. Technical milestones such as the Condens condensing technology or the first electricity-producing pellet heating system were developed by us. Our products are extremely reliable, low-maintenance and of the highest quality. Moreover, it is not only the ÖkoFEN pellet heaters that contribute to the avoidance of CO2 emissions - we also focus on sustainability in production: 100 % green electricity, low-energy construction of our company buildings and electric vehicles as company cars.
A customer satisfaction survey in Austria confirmed our work: 98 % are happy with their ÖkoFEN pellet heating system!