08.10.2018
IPCC insists on rapid action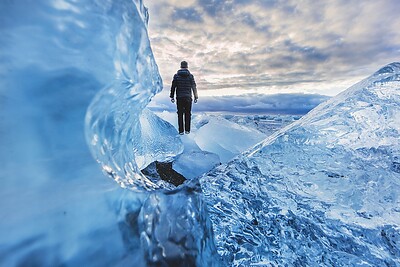 A limitation of global warming to 1.5 degrees compared to the pre-industrial level can only be achieved through "rapid and far-reaching" action.
This is one of the key messages of a special report by the Intergovernmental Panel on Climate Change (IPCC) published on Monday in Incheon, South Korea. Incheon. Achieving exactly this 1.5 degree target is therefore necessary to avoid serious consequences for life on Earth. Global carbon dioxide (CO2) emissions would have to fall by 45 percent between 2010 and 2030 and reach zero in 2050.
"One of the key messages of the report is that we are already seeing the consequences of one degree of global warming such as more extreme weather, rising sea levels, shrinking Arctic sea ice and other changes," said Panmao Zhai, co-chair of an IPCC working group.
In the Paris climate agreement at the end of 2015, the countries had agreed to limit global warming to well below two degrees, if possible even to 1.5 degrees. The small island states in particular had called for the latter. The IPCC Special Report is also the basis for the December World Climate Conference in Katowice, Poland.
However, while in the past it was assumed that the consequences of global warming could still be reasonably controlled if the temperature were to rise by two degrees, the scientists are now expressing clear doubts about this and are therefore pressing for more decisive action. "Any further warming, especially beyond 1.5 degrees, increases the risk of long-term or irreversible changes such as the loss of ecosystems," explained the co-chair of IPCC Working Group II, the Kiel climate researcher Hans-Otto Pörtner.
According to the summary of the 400-page report, in which 91 authors from 40 countries were involved, the cost of the necessary reorientation would be considerable, at an estimated 2.1 trillion euros worldwide in the energy sector alone. Without this change of course - also in other sectors such as transport and agriculture - much higher costs would have to be expected.
Source: www.de-ipcc.de