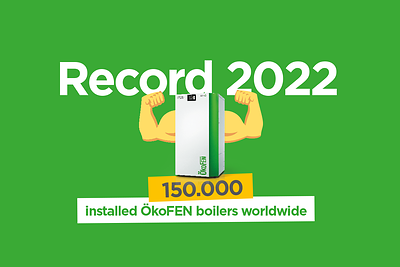 150,000 installed ÖkoFEN boilers worldwide
ÖkoFEN has come a long way since the introduction of the world's first type-tested pellet heating system in 1997. Now we already count over 150,000 installed ÖkoFEN pellet boilers producing climate-friendly and environmentally friendly heat worldwide. 
From the very beginning, ÖkoFEN products have stood for maximum energy efficiency and maximum ease of use. The secret behind it: Never being satisfied with what has been achieved and constantly questioning and improving what has been tried and tested.
What else can our pellet heaters do besides reliability and comfort? Saving CO2, of course!
Take a look at our CO2 Ticker to see how many tonnes of carbon dioxide are saved worldwide through the installation of our heating systems.